Natures Protection Našķis Truša ausis ar jēru / RABBIT EARS WITH LAMB
NATURE'S PROTECTION Lifestyle treats for dogs - rabbit ears with lamb

Snacks for adult dogs
75 g

Nature's Protection Lifestyle treats – premium class, natural and exclusive taste snacks created to fulfill various pet's needs. All products are free of artificial colorants, flavorings and preservatives. Formulas contain natural selected high-quality ingredients that are beneficial for pets. Rabbit ears with lamb are a great choice to pamper your pet healthy and delicious and give him a long-lasting session. The snack is suitable for allergy-prone pets. By chewing rabbit ears, dogs brush their teeth, reduce plaque and massage their gums.
Natural taste and smell.
Contains 50.8% lamb and 38% rabbit ears.
Rabbit meat has hypoallergenic properties.
Lamb - lean meat, enriched with iron and Vitamin B, is suitable for weight control.
Free of artificial colourants, flavourings and preservatives.
Easy to use package with zip lock will save snacks from humidity.
Perfect treat for training.
Pet takes time to eat this snack.
For adult dogs.
Доставка
Papardes 2, Drabeši, Amatas novads и Cēsis - Бесплатно!
Доставка в любой посылочный автомат Omniva по всей Латвии.
Стоимость доставки в посылочном автомате Omniva:
Вне зависимости от размера заказа.
3,00 € *
*Кроме собачьи будки.
Адреса посылок: atvērt karti ar pakomātiem

курьерская служба - до дверей - 10,00 EUR
Срок доставки: 1-3 рабочих дня
(в зависимости от наличия товара)

Как найти нас

Adrese: Papardes 2, Drabeši, Amatas novads, LV – 4101, Latvija
Darba laiks:
24 h
Apmaksa
Veicot pirkumu lūdzu norādiet Apmaksas veidu:
Apmaksa skaidrā naudā. Preci apmaksāt skaidrā naudā var ja pircējs ierodas personīgi Dodkepu.lv Papardes 2, Drabeši, Amatas novads
Apmaksa ar bankas pārskaitījumu. Mēs Jums atsūtīsim rēķinu-faktūru, kuru Jūs varat apmaksāt ar internetbankas starpniecību.
Garantija
Visām Dodkepu.lv Sleddog Equipment piedāvātām precēm ir ražotāja garantija.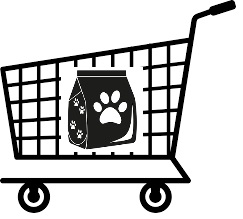 Radās jautājumi?
Sazinies: